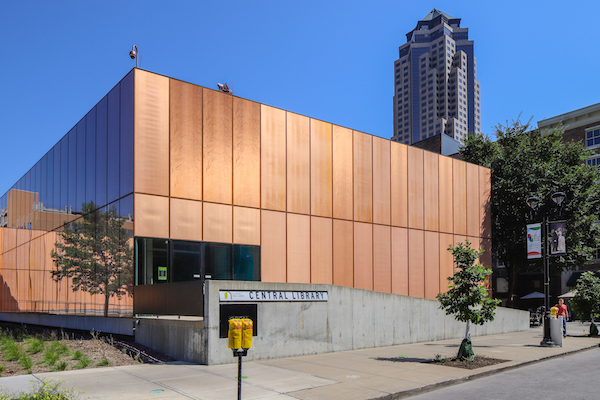 Des Moines Central Library
1000 Grand Ave.
Des Moines, IA 50309
Parking
The on-site library parking garage has a 2-hour limit, so it would not be wise to park there. Other options listed below.
Public Ramps
The City of Des Moines parking ramps are $1/hour with a $10 daily maximum. The closest ramp to the Central Library is one block east at 9th and Locust (801 Locust St). Parking garages are managed by ABM Parking System (515) 243-8442.
Metered Street Parking
4-hour metered street parking is available around the library, with 12-hour metered street parking available within walking distnace. 
More information about parking in downtown Des Moines can be found at parkdowntowndesmoines.org.
Map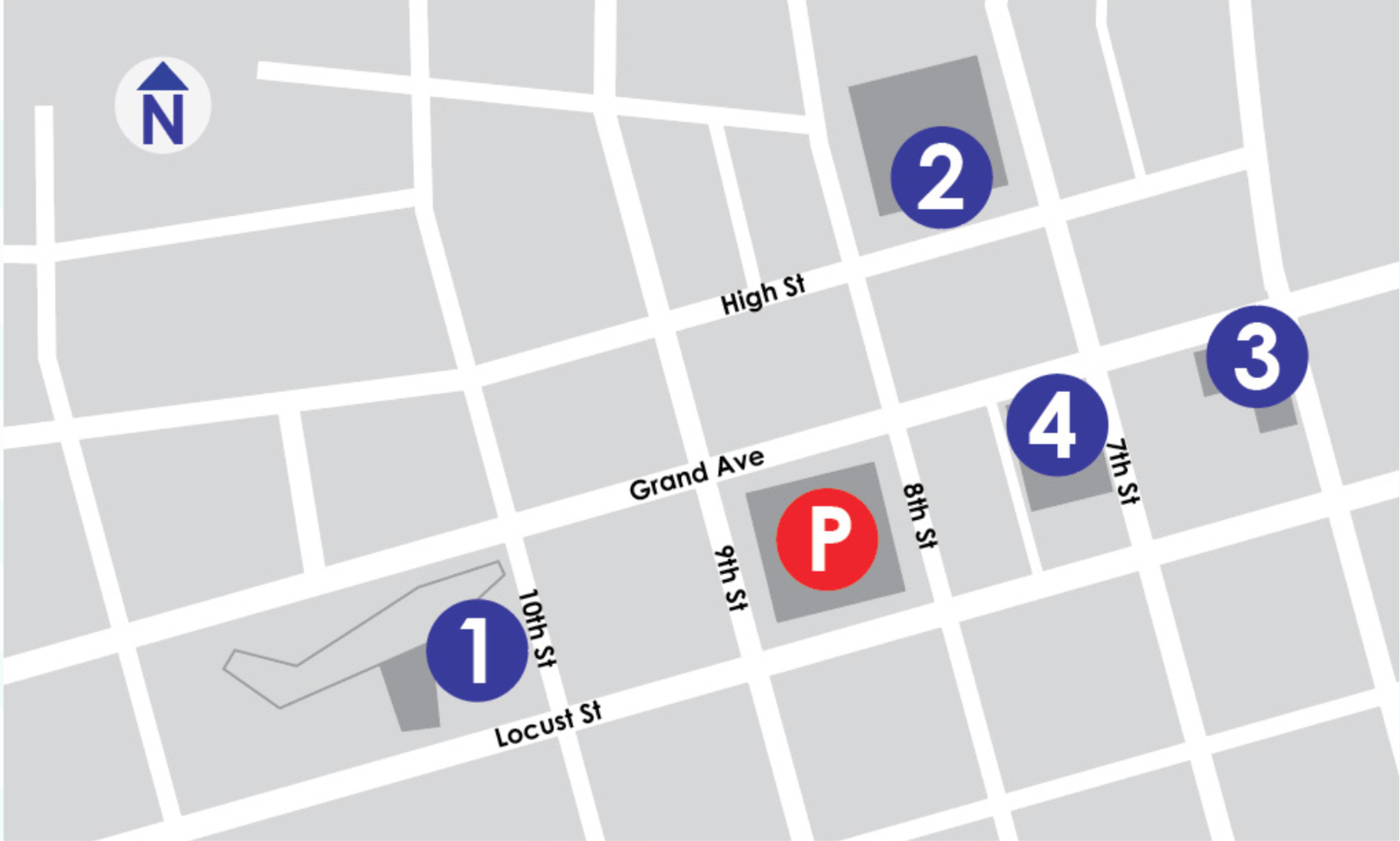 1. Central Library - 100 Grand Ave (Enter on Locust Ave. side, at the entrance in the photo at the top of the page)
2. Principal Evening Social - 711 High Street (enter off 8th st)
3. Hyatt Place Des Moines/Downtown - 416 6th Ave
4. Marriott Downtown - 700 Grand Ave
P. 9th and Locust Parking Ramp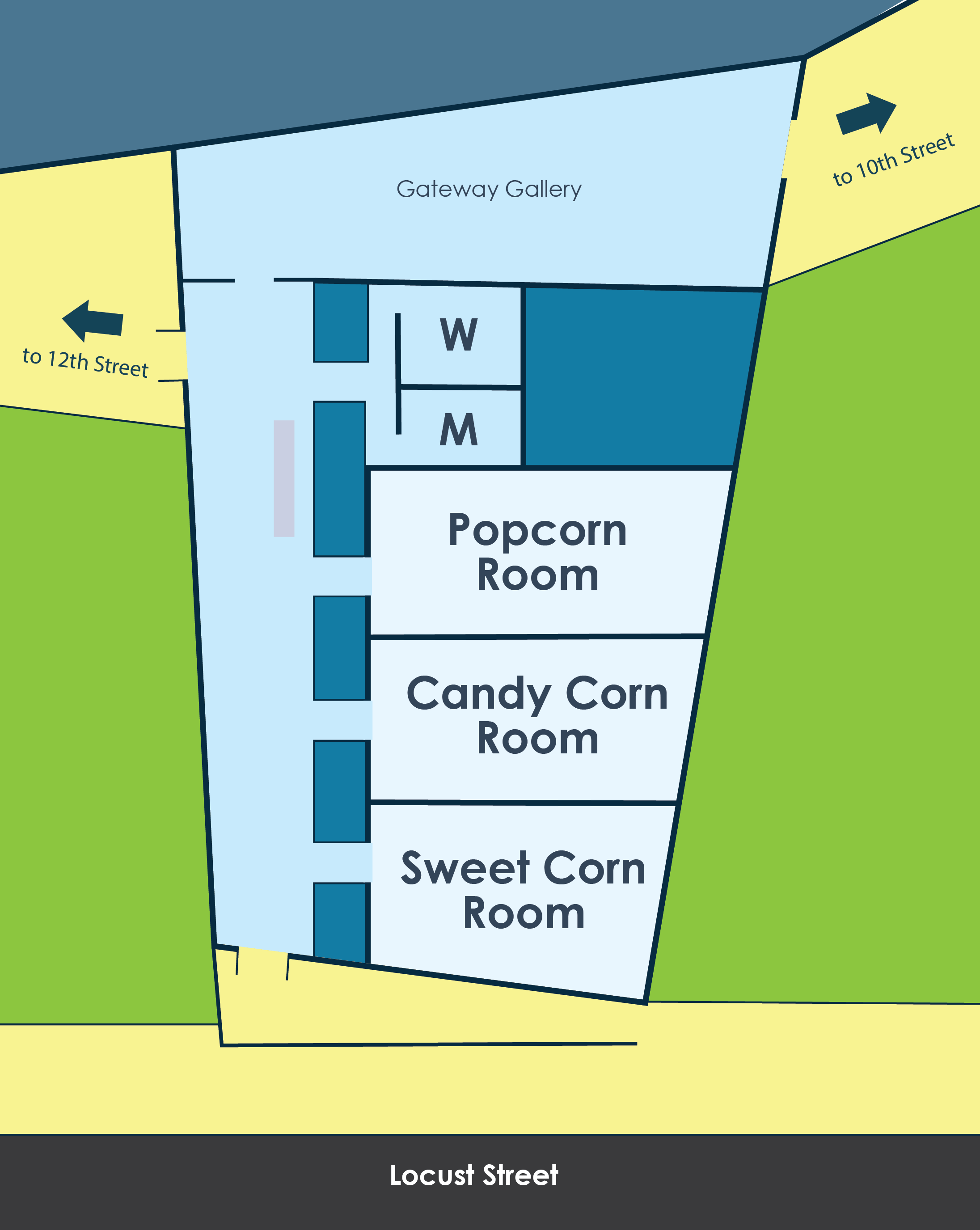 Library Image: Paul R. Burley [CC BY-SA 4.0], via Wikimedia Commons